A Step-by-Step Buyer's Guide
Buying a home is one of the most exciting milestones of your life. To prepare yourself for this moment, you need to know what to expect during the process. This step-by-step buyer's guide will help reduce the stress of buying a home and help you enjoy the journey as much as possible.


Step 1: Begin Your Research Process
If you're unsure about the location, property type, or specific features you desire, it's time to start researching. Identify your preferred location and property type, whether it's a condo, townhome, or single-family home. Take note of your preferred features and any dislikes. Explore the current market, check property listings, and monitor changes in asking prices to understand housing trends in specific neighborhoods. This research will provide valuable insights and guide you towards making informed decisions when you're ready to make an offer.
Step 2: Decide on Your Budget
When planning to purchase a property in Los Cabos, it's crucial to establish your budget and explore various financing options. Consider the following factors:
Property Expenses: Along with the purchase price, take into account additional expenses such as Homeowners Association (HOA) fees, which cover maintenance and shared amenities. Evaluate these costs to ensure they fit within your budget.

Trust Fees: If you're a non-Mexican citizen purchasing property within the restricted zone (areas within 50 kilometers of the coastline or 100 kilometers of the border), you may need to establish a bank trust (fideicomiso). Research the associated fees and obligations for maintaining the trust.

Closing Costs: Be aware of potential closing costs, including notary fees, property transfer taxes, and any other administrative expenses. These costs can vary, so it's important to consider them when budgeting for your purchase.

Ongoing Maintenance and Insurance: Account for regular maintenance and potential insurance costs to protect your property and ensure its upkeep. Explore insurance options tailored to your specific property type and location.
When planning to purchase a property in Los Cabos, it's crucial to establish your budget and explore various financing options. Consider the following possibilities:
Developer Financing: Pre-construction properties often offer developer financing with interest rates ranging from 5% to 10%, a 50% down payment requirement, and a three to five-year term.

Cross Border Lenders: Some businesses in Cabo San Lucas offer loans with terms of 15, 20, or 25 years, requiring a down payment of 30% to 50%. However, note that interest rates in this case may be higher, averaging around 7-10%. Global Mortgage is a notable example of a lender in Cabo San Lucas.

Seller Financing: While less common, seller financing is an option to consider, typically lasting three to ten years with a down payment of 30% to 50%.

Mexican Bank Financing: This option may not be ideal due to high interest rates (10% to 12%) and credit requirements. Mexican citizens may qualify for lower down payments (as little as 10%), but cross-border lending is often a more sensible choice.

Home Equity Line of Credit (HELOC): Individuals with a nearly paid-off home in the US may leverage the equity they've built there by borrowing against it through a HELOC to fund a property purchase in Cabo.
Step 4: Choose the Luxury Homes in Cabo Team
Can you shop for, look at, and ultimately make an offer on a home without a real estate agent? Technically, yes. However, purchasing a home, especially in a foreign country, can be an intimidating process filled with complexities and unfamiliarity. That's where I come in as your dedicated real estate guide. I'm here to help alleviate your worries and navigate the unfamiliar territory, taking the stress off your shoulders.
By working with me, you gain the expertise of someone who understands the local market intricacies and can provide valuable insights you may not possess. Together, we can identify properties that align with your preferences, arrange showings, and handle the offer process. I'll be your trusted advisor, offering guidance on which homes or neighborhoods to avoid, highlighting hidden gems that meet your criteria, and providing pointers to help you find your dream home at the right price.
Purchasing a home in a foreign country may seem daunting, but with my assistance, you can approach the process with confidence. I'm here to be your reliable support, guiding you every step of the way, ensuring that your home-buying experience is smooth, stress-free, and ultimately leads you to your ideal property.
Step 5: Find the Right Home
This step is undoubtedly the most enjoyable part of the entire process (aside from the excitement of moving in!). Together, we will arrange showings of homes in Cabo that align with your preferences and fall within your price range. During these showings, it's essential to be attentive to detail. Take notes on what you like and dislike, and make sure to thoroughly assess the property. Turn light switches on and off, open and close doors, and test the faucets in different rooms to ensure everything is in proper working order.
But don't limit your inspection solely to the home itself. Take the time to explore the surrounding neighborhood as well. Observe the traffic patterns at different times of the day, evaluate the parking situation, and note the proximity to essential amenities like restaurants and grocery stores. These aspects are equally important in determining the overall desirability and convenience of the location.
By being thorough in your examination and exploration, you'll gather valuable information to make an informed decision about the perfect home in Cabo. This step allows you to envision yourself living in each property, understand the neighborhood dynamics, and ensure a well-rounded evaluation before making a final choice.
Once you and your Agent have determined an offer price that you are comfortable with, it's time to write up the Offer to Purchase. This document must be prepared in both English and Spanish to ensure its legal validity. You will indicate whether the purchase includes furniture or if the home is being sold unfurnished, considering that most homes in Los Cabos are sold furnished. All offers are made in US Dollars. Within the Offer to Purchase, you must name a Closing company and Notario, and your Real Estate Agent will provide guidance in this regard. Additionally, the offer should include a promise to deposit earnest money into Escrow if the Seller accepts your offer. Other conditions and amendments, such as a Property Inspection and furniture exclusions, may also be attached to the offer.
Step 7: Initiating the Closing Process
Once your offer is accepted by the Seller, you are required to transfer earnest money of no less than $5,000 USD within 5 business days. The Closing Agent will establish an Escrow Account for the transaction, with a non-refundable fee of $750 USD typically charged. All funds, including the earnest money, are deposited into the Escrow Account. The Closing process can then commence.
Step 8: Navigating the Closing Process
The Closing process involves various steps, including satisfying the conditions outlined in the Offer to Purchase, transferring earnest money into the Escrow Account, providing personal identification, and completing a "Know your Client" form as required by Mexican Law. Once all obligations are satisfied, the Closing Agent initiates the Closing Process, enabling the transfer of the property's title to you, the new owner.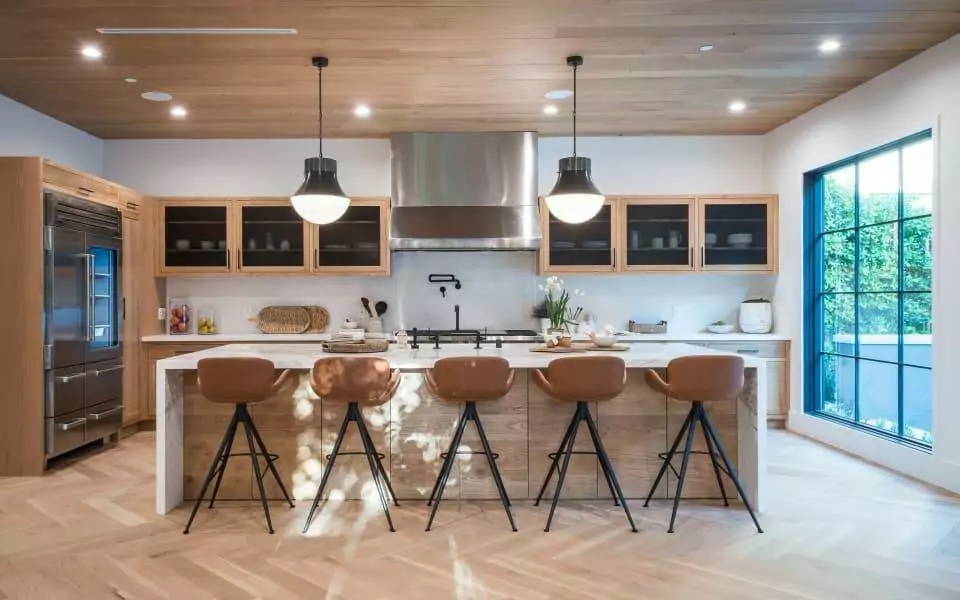 Step 9: Setting the Closing Date and Transferring the Purchase Price
The tentative Closing date is established when you sign the Offer to Purchase and is confirmed by the Notario Public after completing all necessary documentation and permits. The actual Closing date is typically set within the last two weeks of closing. Once the Notario receives the Letter of Instruction from the Bank and authorization to close, they inform the Closing Agent, who then notifies you and your Real Estate agent. You are then required to transfer the balance of the purchase price to the Escrow account as indicated in the Offer to Purchase.
Step 10: Attending the Closing and Finalizing the Purchase
The Closing involves the Buyer, Seller, Real Estate Agents, Closing Agent, Translator, and the Notario. All parties meet at the Notario's office on the appointed Closing day. Settlement Statements are reviewed and signed by the Buyer and Seller. The Closing Agent or Translator ensures the Buyer understands the Title (Fideicomiso) by reviewing each page before it is signed by the Buyer, Seller, and Trust Bank. After all documents are signed, the Notario submits taxes and documents for registration. Once the Closing Agent verifies all documentation and Escrow Agreement conditions, funds are released to the Seller, and the keys to your new home are handed over. The transaction is fully executed, and the property is officially yours.
Once the Notario has completed the necessary procedures and received all required documentation, they will submit taxes and documents for registration. It may take some time for the funds to be transferred to the Seller. The process of transferring the funds from the Escrow Account to the Seller typically occurs within 24 hours of the transaction being finalized.
Once the funds have been released to the Seller, and all necessary paperwork and obligations have been fulfilled, you can officially take possession of the property. The keys to your new home will be handed over, signifying the completion of the transaction. It's important to note that the actual timeframe for the completion of the closing process in Mexico can range between 45 and 90 days.
Therefore, while it may take a few days for the funds to be transferred and the closing process to be fully completed, once everything is finalized, you can move into your dream home in Mexico.
Slide 1 Heading
Lorem ipsum dolor sit amet consectetur adipiscing elit dolor
Slide 2 Heading
Lorem ipsum dolor sit amet consectetur adipiscing elit dolor
Slide 3 Heading
Lorem ipsum dolor sit amet consectetur adipiscing elit dolor